by Dreama Vance
Do you know it takes 11 carrots today to provide the nutrients your grandmother got from one carrot?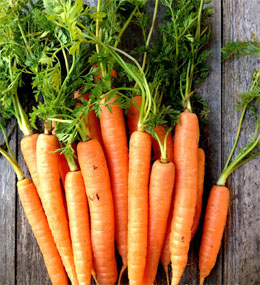 Do you know that diet affects your consciousness? It affects your mind. It affects your thoughts. It affects your actions. That's pretty scary when you think of coffee and a doughnut. Wonder what those things are doing?
Ancient teachings like Ayurveda, Yoga, and the Essene teachings lead us to foods that I like to call "return to the garden" foods, fresh, live fruits and veggies. These are foods that help you turn within and create calm, peaceful thoughts. These are the foods we want to be eating to enhance our consciousness.
Changing our diets to achieve these goals is a journey.
There is, however, an actual path that makes it easier to achieve than what most people are doing, which is wandering aimlessly, following one fad after another, claiming it to "be their truth." Really? There is only one Truth, and it belongs to everyone. If it is "your truth," it is a belief. It is your belief. People believed the Earth was flat. It didn't make it true. People believed the Earth was the center and the Sun revolved around it. Didn't make it true.
Your beliefs are part of your journey and as they evolve, you evolve and so does your consciousness. We call it awakening. It is an ongoing process. We are in the time of The Shift when people are awakening faster and faster and awakening to greater and greater understandings.
In my own experience, I like to say your knowledge (of whatever topic) moves from the solar plexus center, which is our mental chakra and the lens through which most people view the world currently, to the heart center. When this happens, you see in an entirely different way. It is as if you never really understood the topic, even though you thought you understood it completely and thought you knew it all when you were functioning at the level of the solar plexus!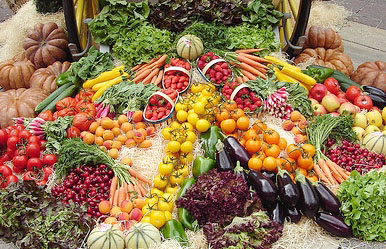 This is what happens when you change to a plant-based diet. Let me first say that there are three primary doors through which most people will come into a primarily vegan diet. One door is concern for their health, one door is concern for animal welfare, and one door is concern for the environment.
All three doors will open into a room where all these different people mingle and learn about each other and the door they each entered. Thus, you learn over time that your reason for changing your diet has a much broader impact than you first realized. Eventually you will see in a bigger way. Your heart will open more. You become more conscious.
Please be aware that this changing consciousness does not necessarily happen overnight. You grow. You can change your diet overnight, but the results take time to manifest. Be patient, with yourself and with others.
Changing to a plant-based diet, is only one step. There are many steps that lead away from the Standard American Diet (SAD), which is now, unfortunately, worldwide. The SAD is where most of us start our journey and is the extreme end of the spectrum that has lead us to chronic disease. This type of diet leads to sluggish thoughts, lack of clarity, and cruel behaviors. At the other end of the spectrum, which is the journey, we have fresh live plant foods that lead to a vibrant health-promoting, spiritual awakening diet.
To begin with, the SAD is full of processed food and rife with junk food. Really, it is a misnomer to call it food. How can you call something a blueberry muffin when it has no blueberries in it? And… what are those blue chemical blobs anyway? Do you really want to eat them? My point, of course, is that one of our first steps must be to eliminate those non-foods. Moving to plant-based is beneficial, but we also must eliminate those toxins of artificial everything found in processed and junk "food."
With the trend in "veganism" hitting mainstream it is easy to fall into the junk food vegan diet, thinking you are making progress. I remember when I studied at one of the raw food institutes, the director held up a huge pair of "before" jeans that she used to wear and told us she had been a junk food vegan before changing to a raw food diet. Her previous vegan diet did not keep her from getting very ill or from gaining a lot of weight, as we could tell from the jeans.
Another step that must be taken on the journey that very few of the plant-based doctors are talking about is fresh, live food, the "return to the garden" food. This is the food you want to be eating. If it isn't at least half of your diet, then you want to move in that direction. The more, the better. That is just the way it is. We are a part of Nature. We like to think we are separate from her and superior to her; but alas, we are not.
You may find this interesting. Fritz Popp, PhD. found that people who eat a live food diet (fresh raw fruits, veggies, nuts and seeds, sprouts) had an expanded living field that offers the highest level of biophoton energy. Biophoton energy is light that is emitted from a person and can be measured with a machine. People who eat a lot of junk food have about 1,000 biophoton units coming off them. People who eat primarily cooked vegan food have about 23,000 units. Newborn babies have 43,000 units. Live food eaters have 83,000 units. Talk about being the light! You can see how eating fresh live plants make a huge difference.
Really though, do you need science to tell you an apple picked from a tree grown in your own backyard is a better choice than a fried apple pie from a fast food restaurant?
Eat from the garden. Eat real food. Eat living uncooked fruits and vegetables. As we begin to align with the truth of our being, amazing, sustaining joy opens to us. Epiphanies will start occurring. You will begin living at another level. This information can only point the way. You must travel the journey
Continue to Part Two here.
Tell a friend…