by Dreama Vance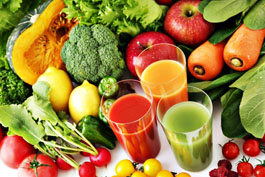 "I'm never going to juice!" she said.
"Never, never, never!"
Okay, no one is twisting your arm. You don't have to juice to change your diet. Think of it this way, you can push your car up the hill, or, you can get in, start the engine, and drive up the hill. Driving is a lot easier than pushing. This is what juicing does. It starts the engine and powers your body up the hill. The hill is the change you're making in your eating habits.
Part Two of Return to the Garden explained the whys of juicing. It is the King. It carries the power. It carries the power both nutritionally and energetically. It's your choice.
There are still easy ways to add fresh, living foods to your diet. These foods add light and life to your whole being. Living foods from the garden are enlightening and enlivening foods. Of course we want to eat them!
This series of articles is not about medical advice or nutritional advice. This series is about awakening consciousness and what we can do to support this process. What we eat makes a difference. There is much controversy and confusion about diet today. My guiding principle in all of my studies and amidst the confusion has been Nature. What does Nature give us to eat? Fruits, greens, veggies, herbs, nuts and seeds, sprouts. Always, I let Nature guide me in my decision-making process. She is much wiser than most of us!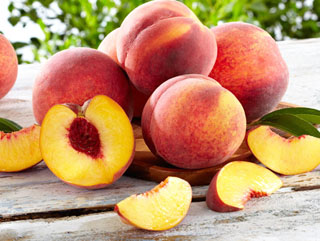 Before I go on, let's take a moment to clear up a myth about fruit. I don't know where it started, but there is an idea that fruit is bad for you. Well, I would not recommend a fried apple pie from a fast food restaurant. But, once again, I look at Nature. What does she tell us about fruit? It is abundant! She gives us abundant fruits throughout the different seasons. This is all I need to know.
However, if you need more confirmation, Dr. Michael Greger of NutritionFacts.org says we should stuff ourselves with fruit. He says, "The two most prominent dietary risks for death and disability in the world are not eating enough fruit and eating too much salt."
Hmm, I told you Mother Nature knows best. As you start eating more real food from the garden, you naturally eat less processed food. Thus, a lot of that salt and sugar that is hidden in processed "food" goes away, too. This is also how your tastes will naturally evolve and come alive.
By the way, if you have trouble digesting fruit, eat fruit first. It digests quickly. If you are used to eating fruit for dessert, eat dessert first! You know what they say about life being short! Food combining rules are a topic for an entire article, but eating fruits alone or with leafy greens is easier on the digestive process.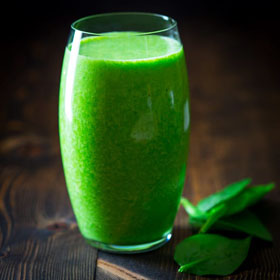 So, who is Queen of the Royal House? Smoothies, of course! Why? Because they are so fast, convenient, easy and… delicious! Smoothies got boosted into the limelight when Victoria Boutenko discovered she could get more greens into her diet by blending them with some fruit and water. Thus, green smoothies were born and became a revolution.
Most people find it easy to eat a banana, not so much a head of kale. So when you can combine them and they taste like a banana, but have the nutrient density of kale, you have a winner that just about everyone enjoys.
Remember to rotate the greens, both in smoothies and in juicing. It is important that you do this. Variety is important. Each type of plant offers a different nutrient profile. Also, each individual plant can have slight variations. I often buy the same type of vegetable from different farmers at the market because they are grown in different places, and thus have a slightly different nutritional profile for the body. With variety, you offer the body a smorgasbord of nutritional choices to meet its needs.
Note: Unlike juices that remove most of the fiber, smoothies keep the fiber. This is one of the benefits because we need fiber in our diet. However, you still have to digest this even though most of the chewing has been done for you by the blender blade. Therefore, it is wise to only blend up the same amount of food you would normally be able to chew up and eat. In other words, you're not going to be able to blend up those 11 carrots and think you can consume them that way instead of juicing. That is a sure way to a tummy ache. So keep that concept in mind when you start blending smoothies.
Most people think about a sweet flavor when they hear the word smoothie, so let's talk about sweet fruit smoothies.
You can vary the recipes by changing your fruits and greens. I like to keep mine simple, so here is my go-to recipe: fresh or frozen bananas, frozen berries, greens, and water or fresh orange juice. This is my staple recipe and then I can add other fruits as I desire.
I usually use bananas because they are widely available, inexpensive, easy to cut up and freeze to keep on hand, and they give your smoothie a creamy consistency. You can also use mango, peaches or avocado for that creamy consistency. I use frozen organic berries because they are readily available all year. They are usually frozen quickly after they are picked, thus maintaining their powerhouse of antioxidants. If you are new to green smoothies, you could start with spinach or even romaine lettuce for your greens as they are very mild in flavor.
I started drinking green smoothies when I had orange trees in my backyard, so I would quickly hand-squeeze the juice and use it in my smoothies. Yum! It makes the smoothie a little sweeter than when you use just water as the liquid. I found this was delicious and I didn't need to add sweeteners like dates. As your tastes evolve, or if you already don't like too much sweet, you can just use water, or mix it half and half. You can then use the whole peeled orange as one of your added fruits or not. No cheating with pasteurized orange juice! Use only fresh juice! Always!
When making your smoothies, put your liquid in first and add enough to start things blending, about a cup. Add about 2/3 fruit and 1/3 greens when you first start and you can add more greens as you get used to the taste. Be sure you have enough liquid to get the blender moving and you can then add more liquid if needed to get the consistency you like in your smoothie.
So here is my secret tip for all of you devoted smoothie fans. This will take your sweet smoothie recipe to a gourmet level. I add a few fresh leaves from my rosemary plant, not too many, just enough to add an interesting note to my Banana Blueberry O.J. smoothie. Use about an inch or two of one of the sprigs of the plant, and just use the leaves. You can also do this with fresh basil. Use a small handful of basil leaves. Add one or the other to your blender full of green fruit smoothie and enjoy!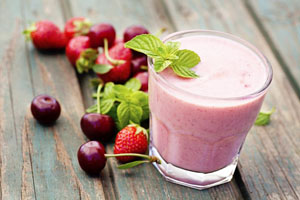 Does it have to be a green smoothie? Of course not! Who doesn't love the beautiful pink of a strawberry banana smoothie? There are a gazillion recipes to try.
One of my favorite snacks is a "chocolate milkshake." It is just water, frozen banana, 2 or three dates, a tablespoon each of carob and mesquite powder, a teaspoon of tahini and a few ice cubes. It has no dairy and no chocolate. It is delicious and easy and I always have these ingredients on hand. This is living food. It nourishes your body, delights your senses, and you feel happy when you eat this way.
The only reason we focus on green smoothies is because it is such an easy way to add greens to your diet. Remember, greens are your mineral storehouse.
One of the reasons my green fruit smoothies are routinely bananas, berries and greens is because I prefer to just eat other fruits that are in season! I love to eat and totally enjoy whatever delicious fruit is in season. I don't want to blend it with other things. I want to eat my juicy mango just as it is, or my peaches, or my cherries, or watermelon…. Yum! This way of eating doesn't have to be complex. It can be simple and easy. In fact, the simpler it is, the easier your body likes it.
Before I forget, let me just say that a high-powered blender works best for smoothies and also for making nut milks and other goodies in a living food lifestyle. I've had a Vitamix for years and years, the same one, and use it all the time. There are other brands out now, too. They are more expensive than a regular blender, but worth it if you want to pursue this lifestyle. I'd much rather have a smoothie than a chunkie! Once you start blending everyday, often multiple times a day, the high-powered blender will more than pay for itself.
Next time, we'll talk about "What's for lunch?" and how you can add more food from the garden in the same simple and easy way.
The daily juice habit, a daily smoothie, and fresh fruit are ways to start your day with the light of the Sun. They empower your spirit, nurture you, and connect you to Life. Choose one and make it a conscious daily habit. Start to consciously add light to your life and body.
No matter where you are on your journey, you can begin. Come alive in a totally new way! I have so much more to share. But you only experience the change when you decide to implement it!
Tell a friend…