by Dreama Vance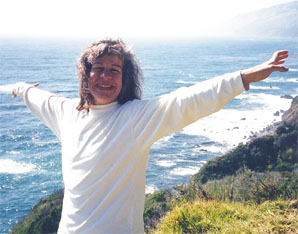 Life is changing. Can you feel it? Look around you and observe.
I have often said that food would be one of the great dividers during this time. Have you looked at a label on food recently? Low-fat, sugar-free, low salt, vegan, dairy-free, gluten-free, NON-GMO, soy-free, nut-free… the list goes on and on. Why is this?
People are waking up to truth. People are becoming aware. Yes, people ARE becoming conscious. One of the easiest places to see this is in our food choices. People are no longer sleep-walking through the grocery aisles. Well, some still are. But there are many, many people now making conscious choices concerning their food options.
This is the most obvious place I see real change and it is because food is such a major player in our lives. We all eat. Most of us eat an average of three times a day or more. This is an obvious place for the processed food makers to respond to consumer demand, and so they do.
The second place I see change is in health care. This is not as obvious because not as many are awake to this degree of consciousness yet. Some are, however, and you can see the movement starting. When a group of mothers in New York refuse to have their children vaccinated, you know this awakening is starting. People are beginning to turn away from the mainstream answers of pharmaceutical drugs and look for other choices.
These are changes you can actually see in society, if you look for them. Did you know it is predicted that next year in 2018, veganism will go mainstream? They are predicting vegan "cheese" will no longer be in quotes and that vegan options will be available in fast-food restaurants.
You can see these changes. You can observe the controversies that ALWAYS surround change of any magnitude.
My question to you is: ARE YOU FEELING CHANGE? Are you sensing change in your own being?
As carriers of the Light, most of us have always been ahead of our time. Even if we weren't consciously aware at the time, we were drawn to choices that were actually steps leading to our own awakening and in our own choices we were opening the path for others to follow.
In 1976, I discovered a yoga class. In 1977, I became a "vegetarian." At that time when I moved to a different state, I was hard-pressed to find one yoga class. In an entire tri-city area there was only one tiny natural food store. Today there is a yoga studio almost on every street corner. Natural health food stores are easily available in large cities and even many small towns have one.
Look back and see how your own choices have made a difference. I want you to reflect on your own life and see that choices you have made have been a lamp for others.
Now I ask you again. Are you feeling change? Somewhere along the line you awakened to consciousness and actually began seeking higher consciousness. Your journey in life has led you to actually realizing the importance of spiritual growth. You are in tune with Spirit. You turn more and more to your inner guidance. So I ask you, "Are you FEELING change?" Is Spirit calling to you? Are you feeling that urge moving through you?
I call it "the Breath of Spirit." It is as if Spirit breathes through you. You feel as if a gentle breeze is blowing through an open door. When this happens, you begin to do something different from what is "normal" for you. You may start to eat differently, you may take up yoga, you may start to write, you may begin giving money away. I don't know what will be different for you. But I do know when this change blows through you, it urges you to move. It is almost unstoppable.
You ARE important. Each light carrier has a spiritual mission. The Great Awakening IS happening. Be aware. Pay attention to what Spirit is telling you. Tune into the Presence. Let Spirit guide you with an open heart and a willingness to be of service, to fulfill your mission during this incredible life-changing time on this planet!

Recommended book – The Shift: The Revolution in Human Consciousness (Updated Edition, November 2016) by Owen Waters.
Tell a friend…