by Owen K Waters
After my out-of-body wake-up call in 1963, I studied the sparse offerings of metaphysical teachings that were available at the time and went on to seek out teachings that were ahead of their time.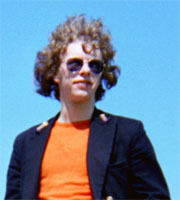 By 1971, it had also become my routine to begin each day with meditation and develop my ability to seek within for answers to the mysteries of life.
Much later, in 2001, I came out of my reclusive closet and began teaching the insights that I had learned. I published my first online articles and began building a list of newsletter subscribers in order to spread the word on a regular basis. The act of teaching greatly sped up the rate of my receiving new insights. Was this, I wondered, because you receive more when you give more?
Looking back, I think it was more a case of the ascended masters of the spiritual hierarchy looking around for active spiritual teachers to impress. By impress, I mean that they feed ideas and realizations into the mind of the teacher knowing that the teacher will pass those ideas on to other spiritual seekers. I believe that most spiritual teachers are thus inspired as are, to some extent, scientific researchers and creators of artistic works such as movies.
They say that, on the studio set of the original Star Trek series in the 1960s, there were more spirit guides present than physical people! When you think of how much Star Trek expanded people's view of the universe in those days, you can see why so many guides would have been working with that series.
My new insights led me to publish The Shift: The Revolution in Human Consciousness in 2005 and several other books and e-books after that. It was in November, 2007 that my life changed radically.
I was visited by an angelic presence who wanted to pass along the answer to no less than the oldest mystery in spiritual philosophy!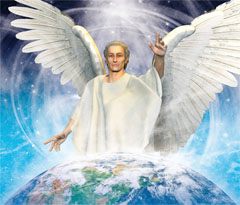 The mystery was that, as the Divine in its original unchanging, all-knowing form was absolute perfection in all ways, then why would the Divine decide to create the universe? Why would the Creator arise from the stillness of the Divine and create a universe filled with an infinite variety of experience? Why are we learning through such experience to gain a perfection which already existed before the Creation? Why would the perfect seek perfection? It was the ultimate mystery.
Naturally, I went ahead and published the answer that he gave me despite great opposition from people who I had assumed would be supportive. Just a few weeks later, the angelic presence returned, apparently pleased that, despite my disappointment in people whom I had considered to be friends, I had decided to go ahead and publish anyway.
Then, he made me an offer I couldn't refuse.
"How would you like to work under the direct guidance of an ascended master on a daily basis?" he asked. Now, you have to understand that I've always been a loner when it comes to any kind of work, especially spiritual research. Here I was being offered the chance to be a team player instead of a loner.
It was the ascended word that got me. After decades of digging around for answers the hard way, how could I refuse the help of someone with a direct line to the answers to just about anything?
Suddenly, I became a team member!
Since then, I have been blessed with daily guidance from ascended master Kala, who, appropriately, is a teaching specialist. When a significant new work is to be produced she often calls in Saint Germain as a senior guide. Ultimately, my most senior guide is the angelic presence who changed my life. As an archangel, it is appropriate to refer to him with the title of Lord and I choose to describe him by his primary function in today's time of great change, which is Lord Protector of The Shift.
The amount of new information coming into the world from ascended masters is enormous today and I am so pleased to be a part of this emerging flood of spiritual wisdom. They are anxious for people to become settled in upper heart consciousness through the use of powerful spiritual techniques so that we can take the next vital step – that of soul-connected consciousness.
Together, we can help make this world an emerging light in the galaxy. Our time is now. Let your light shine forth!
Starting this week
Take a tremendous step forward in your mastery of spiritual consciousness! Our new course, Mastering the Spiritual Laws of Life, starts this week on Tuesday, January 20th. If you haven't already registered for this unique and empowering course, visit the information page at:
https://www.spiritualdynamics.net/laws
Tell a friend…