by Dreama Vance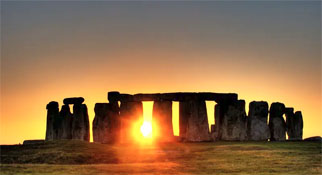 December 21st is Winter Solstice for the northern hemisphere. It is my most favorite day of the entire year!
Yin energy is at its peak and calls us to settle down with a warm cup of herbal tea and reflect on the past year. It calls us inside ourselves to contemplate, meditate, and rest in the reassurance of the Presence.
You can feel this energy pulling you. The energy calls you inward. It is one of the reasons we experience so much stress during this time of the year. We are running around madly, busy as can be, exactly opposite of what the energies of Nature are calling us to do. When we are in harmony with the Earth and her energies, we move into flow and grace. Stop and rest today. Be still and quiet your mind and allow reflection.
I have been reflecting during Winter Solstice for several years now. As I reflect on the past year, a single word or phrase will come to consciousness that identifies the energy of the year just lived. It will be the theme or topic of experience that life has given me in my journey.
In January of this year (2019) I started a new Qigong course with a new teacher. One of the many benefits of this class was I actually started practicing every day! It is absolutely amazing what practicing every day does, no matter what skill or habit you are trying to develop. I have been studying Qigong for many years now, but my practice was inconsistent. So I can speak of the difference that I see as a result of daily practice for almost a year now. It is like the difference between night and day! In fact, I would say I have learned more and benefited more from this past year than all of the previous years combined, just because I practiced every day!
This one concept, "Practice Every Day," has such profound impact, that I hope you will take it to heart and apply it in your own life to what you are working to develop.
Applying this "practice every day" to daily meditation is life changing!
One of the benefits I noticed both in my Qigong practice and in my meditation practice is this: Your practice changes from something you "make yourself do" to something you love doing! It happens rather quickly, too. Can you imagine loving meditation?
Here's the second benefit from daily practice both in Qigong and meditation: The benefits from each begin to build exponentially. Daily practice carries more impact than the same number of days practiced randomly.
The third benefit is this: What you learn and achieve begins to move out into your daily life. In other words, the benefits that you experience during the practice of Qigong or during your meditation don't just last during that time period. Those benefits begin to grow and blossom and they start to manifest in the rest of your daily life. Your life begins to reflect more peace. You find yourself remaining calm in spite of discord. You find yourself responding with compassion instead of aggravation when others are ranting.
It is amazing really!
This concept of daily practice has expanded into other areas of my life once I figured out the many benefits. You start your daily practice with small, easy, doable short periods of practice. With Qigong, I started with two minute drills and, with meditation, you can start with three to five minute periods. This is your foundation. Soon you will find yourself naturally expanding the time without effort. You can start just about any habit this way. The key is establishing the habit. To do this, practice every day. That is the goal – every day practice – not how long you practice. Like I said, the time will increase naturally as you practice daily.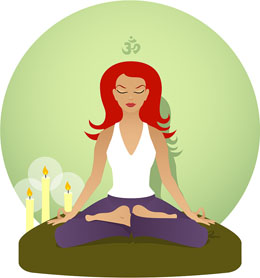 You can do this with just about anything you want to develop, like an exercise program, or journaling, meditation, or even cleaning the closet! You can even create changes in your diet, like with my favorite, starting a daily juice program!
Daily practice has been the theme running throughout my past year and indeed, the results are so powerful that I will continue to use this technique when starting anything new in my life. The energies of the year are never discarded in the new year, but instead, they add to the wisdom of our experience of life and continue to light our way.
I hope you will take the time this Solstice to go within and allow Spirit to reveal what your word or phrase has been this year so you may explore what you have learned and the wisdom you have gained.
As we reach the tipping point of inner, still, Yin energy, it begins to flow into Yang. May your word or phrase of this past year be a light to the beginning new Yang energies as they start to become active and begin to flow as we move into the New Year.
Many, many blessings to you!
Tell a friend…