by Dreama Vance
There is a great awakening happening as we live our daily lives today. Unseen by human eye and unacknowledged by news media, there is a tidal wave of change gathering in our midst. Even many spiritual seekers are confused by what is actually taking place. Often this is because they have been misdirected in their search, or they have not matured enough in their growth to have the deeper understanding necessary to actually be aware of the energy, or to perceive the higher frequencies of consciousness. This is neither a good nor a bad thing; it simply is where humanity is in their understanding.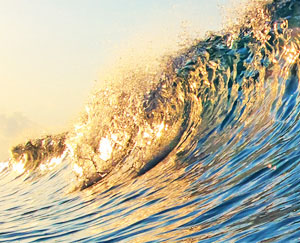 However, this wave of energy, this tidal wave, is cresting. In this wave that is sweeping over the Earth, we are being Gathered.
I don't know if you can feel it, or if you are aware of it, but we are being gathered up in this waveform. It has everything to do with consciousness. It has nothing to do with religions, sects, or creeds. It is consciousness that is responding to this calling.
We are responding, whether we are aware of it, or not. It is a culling out that is happening, but it is happening IN CONSCIOUSNESS. Do you understand? We are being raised up, literally.
The veils are being torn asunder. If you have been doing your inner work, your own growth will have magnified a hundred-fold in the last year. You will feel like you have been in a chrysalis and are now emerging.
I hope you have been taking notes of what you are receiving in your meditations. I hope you are writing down your changes in your understanding as your consciousness unfolds. I hope you are pondering your studies, mulling over your spiritual teachings, contemplating and plumbing the depths of spiritual wisdoms so that revelations may come to you in your meditations.
If you are doing this, then you are experiencing the Great Awakening as it is happening. If you are doing this, then you can see with your inner vision what is taking place.
If not, then you will experience the change, but you will not be aware of it as such. You will simply ride the wave without awareness. It is oh, so much better to be awake to it! It is our gift to be here now!
The Awakening is so amazing. It is so beautiful. Love will pour through you.
Tell a friend…